The construction of a new brick substation building and installation of mercury-arc rectifiers at Laxey in 1935 allowed the MER to take all of it's power from the main Island supply, and close down its last operational power station. The steam generating plant at Laxey operated for the final time on 22nd September 1935.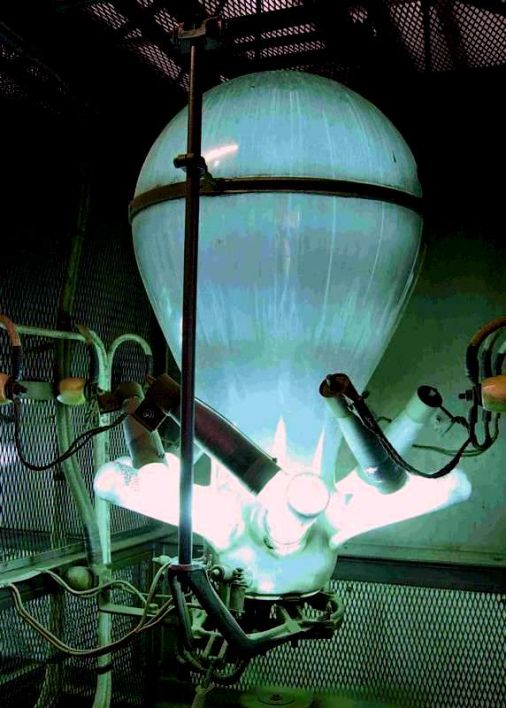 The two 200kW Hewittic mercury-arc glass bulb rectifiers at Laxey Sub (along with similar installations at Derby Castle, Groudle, Ballaglass & Belle Vue), converted A.C. current to D.C. current by electronic emission from a hotspot on the cathode (a pool of mercury) in a high vacuum; the anodes consisted of six graphite elements. The cathodic hotspot reached 3,000 degrees C, and the upper part of the pear-shaped bulbs formed condensing chambers for the hot mercury vapour. This and the anodes were kept cool by an air-stream created by a wooden propeller fan, mounted under the bulb in the cubicle. The theory behind Mercury Arc Rectifiers is explained HERE. (Photo: Ivor Kelly)


To see one of Laxey's Mercury Arc Rectifiers in action click HERE.
The theory behind Mercury Arc Rectification is explained HERE.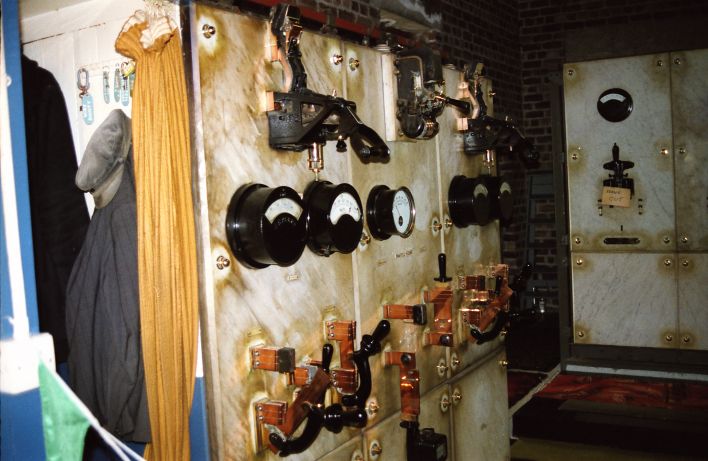 The superb marble panels, dials and polished knife switches of Laxey Sub-station. For many years Laxey Sub was manned on rotation by Joe Cleator, Arthur Gleaves, Stan Cannell, John Cottier and Martin Cannell, all of whom were familiar faces to regular MER passengers. (Photo: MERS Collection)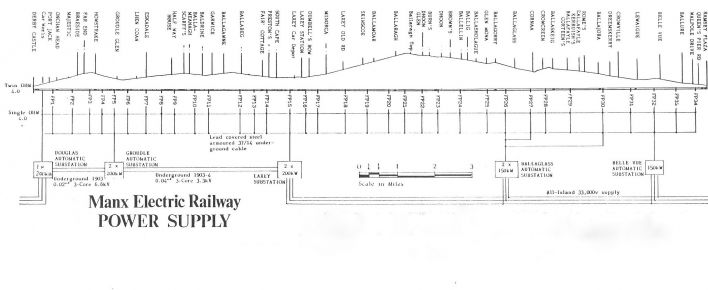 Since the above drawing was prepared in 1988, the sub-station at Ballaglass has been replaced by a new solid state rectifier located underneath Ballagorry Bridge; Groudle Substation is now supplied direct with high tension a.c. power from the all-island supply and it's underground feeders are no longer used.
Winter 2010/11 saw investment in a major upgrade to the sub-station at Derby Castle Depot, undertaken as a joint project between Isle of Man Railways and the Manx Electricity Authority. The new equipment was installed during mid February 2011, with the system going live around the end of the month, in time for the start of the summer season. Significantly the replaced switchgear, meters and marble panels have been kept for future display.
Laxey's unique Mercury Arc rectifiers were replaced in 2013 by more modern equipment located in a new building which occupies the site of the former stores building known "Shanty", which originally served as the 1894 Laxey Station building. The Mercury Arc rectifiers supplied power to the railway for the last time on Sat 7th September 2013. It is to be hoped that this historic equipment can remain in situ and act as a further addition to Laxey's rich industrial archaeology.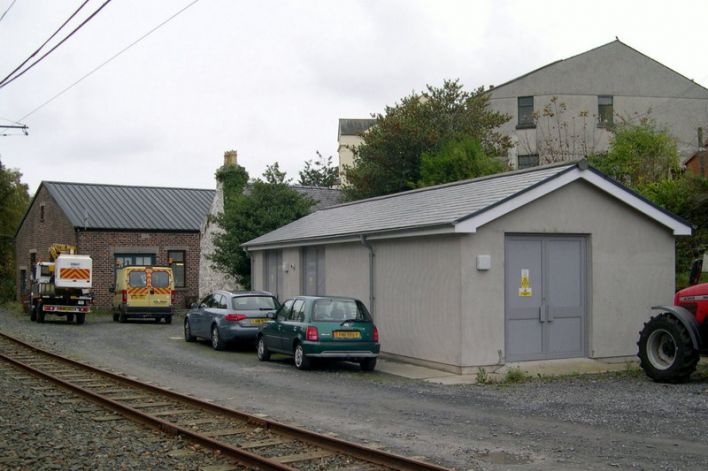 Laxey's new Sub-Station is pictured here during October 2015, the 1935 built former Sub-Station can be seen in the background. (Photo: MERS Collection)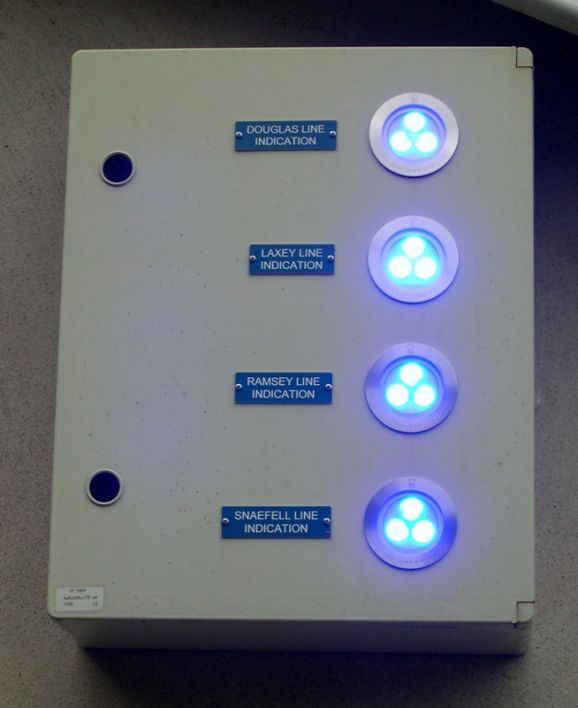 Located on the Douglas end gable of the new building is this indicator panel, which displays the electrical status of the Douglas, Laxey, Snaefell and Ramsey sections. (Photo: MERS Collection)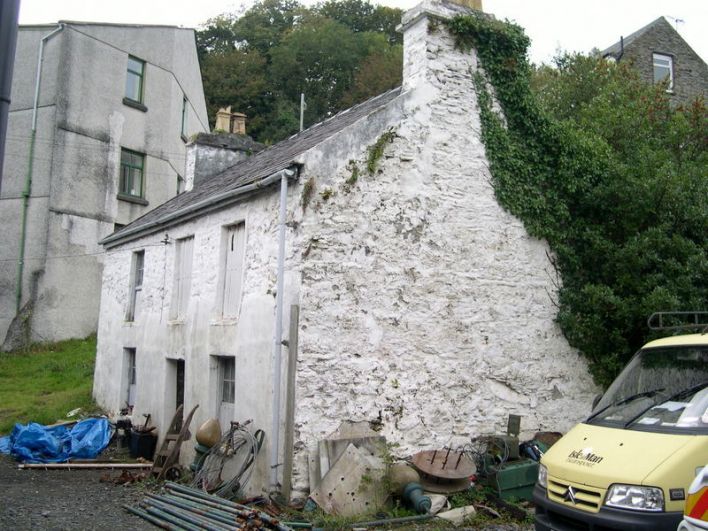 Sandwiched between old and new substations is a building known as 'Granny's House' which is used to store overhead fittings and equipment. The store cottage which was originally built as a dwelling, is thought to date from the 1860s. (Photo: MERS Collection)