Historic 1911 built horse car leaves the Island
"Today, we took delivery of Douglas Corporation Horse Tram No. 47. It left the Island on board the IOMSPCo's ship 'Arrow' and was landed at Heysham. From there, it was brought to Birkenhead and placed in Taylor Street Yard.

Initially, it is planned to store the car inside a large shipping container to allow it to dry out thoroughly before any work is done to restore it.
This tram is an important part of Birkenhead's historic tram building industry and an important addition to our collection."
It is believed that Car No.11, the oldest surviving tram on the Island which dates from 1886, is also destined for the Wirral Transport Museum. Both cars have been subjected to open storage since arrival at the Jurby Transport Museum in 2010, whilst still being in the ownership of Douglas Borough Council.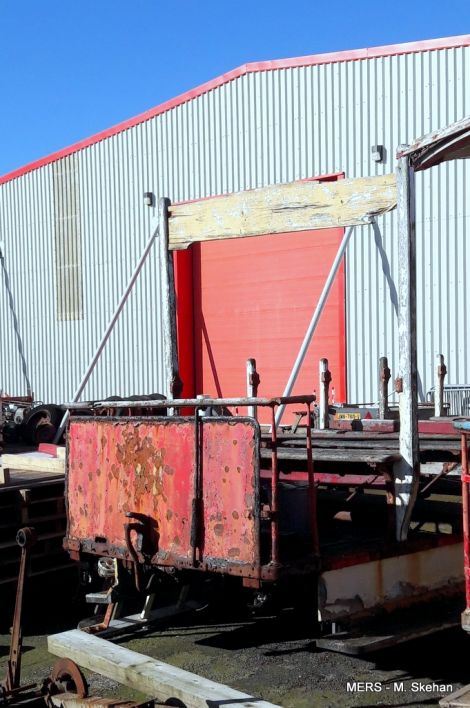 Car 11 as it looked in March 2021 whilst stored to the rear of the Jurby Transport Museum
This latest development is very welcome as the Merseyside Tramway Preservation Society has a long and enviable track record in the field of tramcar restoration. In recent years the Society has returned Liverpool 'Baby Grand' car No.245 to working order for the first time since 1957, whilst the restoration of Warrington Corporation balcony car No.28 is edging towards completion.
For more details, visit the MTPS website.
UPDATE: Car 11 arrived at Birkenhead on Thursday, May 6, 2021.