Isle of Man Transport - Thursday, July 16, 2020

"We are delighted to announce that the Isle of Man Steam Railway and Manx Electric Railway will be re-opening for the Summer season.
The Isle of Man Steam Railway will open Thursday 23rd July - Sunday 13th September on Thursdays, Fridays, Saturdays and Sundays and additionally Bank Holiday Monday 31st August
The Manx Electric Railway will open Saturday 25th July - Sunday 13th September on Saturdays, Sundays, Mondays and Tuesdays and additionally Bank Holiday Friday 28th August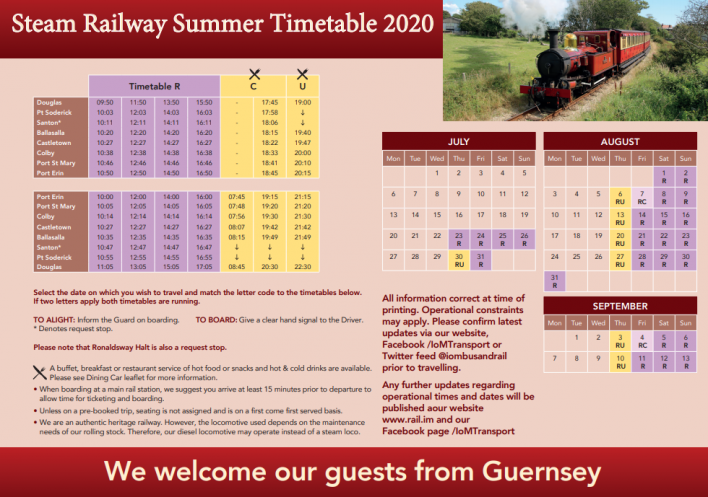 Our ever popular Dining Car events will re-commence from Thursday 30th July until Sunday 13th September with a revised schedule. This will be uploaded to our page later today and events can be booked by calling 01624 697457 or emailing [email protected]
We hope that locals will use this as an opportunity to plan their 'staycation' over the summer period and visit sites and places that they wouldn't normally consider! We also look forward to welcoming our guests from Guernsey on board our unique Heritage Railway services."
More information will follow over the coming days. Visit www.rail.im for further information and updates.