The Manx Electric Railway Society welcomes letters and emails of interest to readers of Manx Transport Review and users of its website. Nom de plume may be used if there is no other way of protecting the guilty/innocent. The views expressed do not necessarily reflect those of the Manx Electric Railway Society or its Committee.
A number of comments have recently been received concerning the ongoing problems being experienced with the IMR's ill fated diesel loco No.21.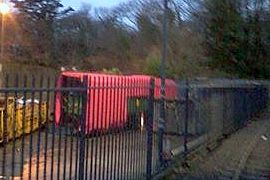 The comments can be viewed by clicking HERE.

What do you think ? Let the MERS know !
The Manx Electric Railway Society
PO Box 117
Douglas
Isle of Man
IM99 1JS