Construction of this layout commenced in 2010, and had largely reached its present state by 2014. For a number of reasons, work ceased until this earlier this year, by which time some of the overhead wiring had become damaged. There are enough spare components included with the sale to make the minor necessary repairs.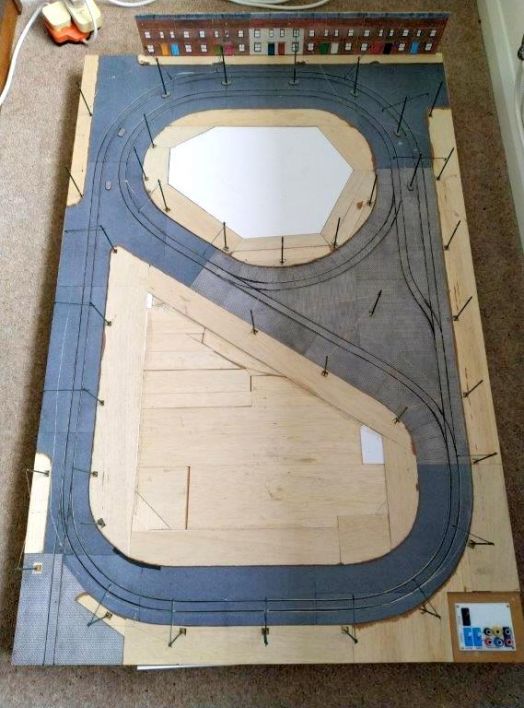 With great regret, it has therefore been decided to dispose of the layout.
This sale comprises:
Baseboard measuring 120 x 80 centimetres; including a close-fitting box cover for transport that is 30 cm deep. The layout is powered by live overhead.
Two foldable steel trestles that raise the baseboard to a height of 85 cm above floor level, for ease of working - these alone cost over £40.
Working Bachmann model of Birkenhead tramcar No.70, with pantograph.
Transformer and controller.
Spare overhead fittings, wire, etc., more than sufficient to complete the repairs.
Sheets of road and footpath paving.
Book and DVD on tramway modelling.
Many tools, including soldering-iron with stand, toolset, plus solder and solder-paint.
Mini electric drills, saws, files, tinsnips, and many others.
The total cost of materials, tools, etc., was around £700.
The best offer over £200 secures the layout. All proceeds will be donated to the Manx Electric Railway Society.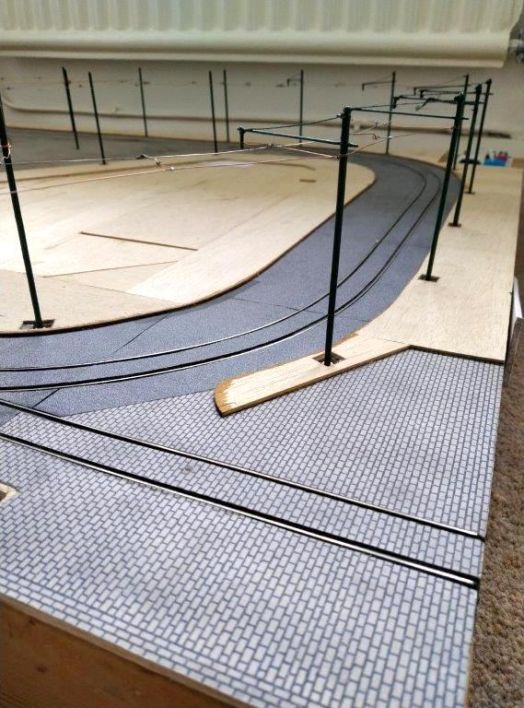 The successful buyer will be responsible for collecting the layout, trestles, tools and materials from Colby on the Isle of Man.
Thank you for your interest.
All enquiries to: [email protected]