Isle of Man Transport has just published provisional dates and details of the railway services which are expected to operate for the summer of 2021. Unlike 2020, services on the Snaefell Mountain Railway are expected to operate.
The provisional dates for the commencement of services are as follows:
Manx Electric Railway: Saturday 22nd May .
Isle of Man Railway: Thursday 27th May
Snaefell Mountain Railway: Saturday 29th May
Douglas Bay Horse Tramway: Details to Be Confirmed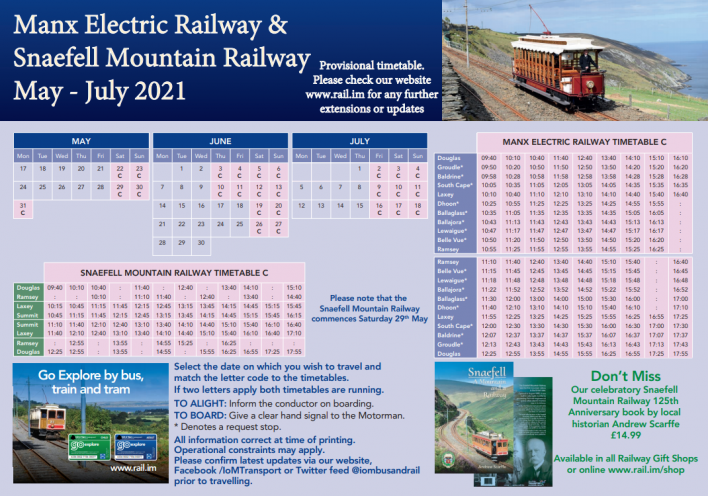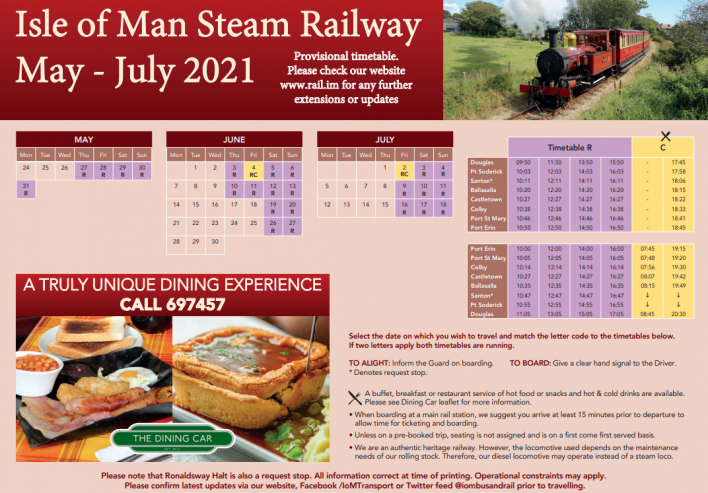 The dates and services to be operated are subject to alteration, all customers are strongly advised to visit www.rail.im for full timetables and regular service updates.
Details of services to be operated after Sunday, July 18th will be published in due course.
The Manx Electric Railway Society urges all those with an interest in the Island's unique Heritage Railways, to support these services wherever possible.