The operating seasons for the Manx Electric Railway and Isle of Man Railway have been extended. Services on both heritage railways are now set to draw to a close on Sunday, October 4th. For full details please visit: www.rail.im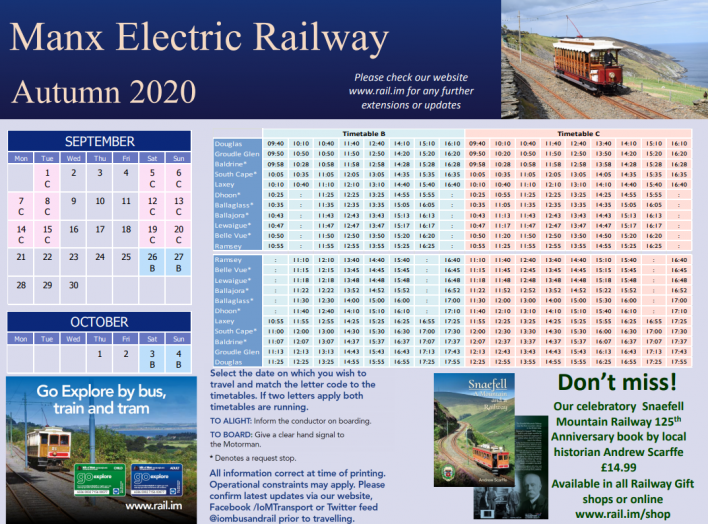 This is how Isle of Man Newspapers reported the extended operating seasons on Monday, September 14, 2020:
"The island's steam and electric railways will continue to run into early next month.
Following a successful season catering for island residents and visitors from Guernsey, the railways will open for an extra three weeks.
The routes have carried more than 27,000 passengers since services resumed towards the end of July.
Infrastructure Minister Tim Baker said: 'I'm delighted we have been able to extend the seasons on both routes and I know the staff involved are looking forward to welcoming passengers on board into the autumn.'
The steam railway will operate Thursday to Sunday this week, and then run at weekends only until October 4. The MER will run today and tomorrow (Monday and Tuesday) and then also provide services at weekends only until October 4.
The dining trains will continue to operate Thursday to Sundays until October 4. Visit www.rail.im for a full list of events and call 697457 or email [email protected] to make a booking."