Isle of Man Railways has published the full 2020 timetables for the Manx Electric Railway, Snaefell Mountain Railway, Isle of Man Railway and the Douglas Bay Horse Tramway. Services on the Horse Tramway are expected to operate from Derby Castle to within the vicinity of Broadway.
The Island's Heritage Railways will operate as follows.
Isle of Man Railway 6 March 2020– Closes 5 November 2020
Manx Electric Railway 13 March 2020– Closes 1 November 2020
Snaefell Mountain Railway 24 March 2020– Closes 1 November 2020
Douglas Bay Horse Tramway 20 April 2020 – Closes 21 September 2020
Due to Promenade works Horse Tram operations will run from Derby Castle to Broadway for this season. Full details of operating days and hours will follow shortly.
The full timetables can be downloaded HERE.

Details have also been released for the Rush Hour on the Railways and Manx Heritage Transport Festival events.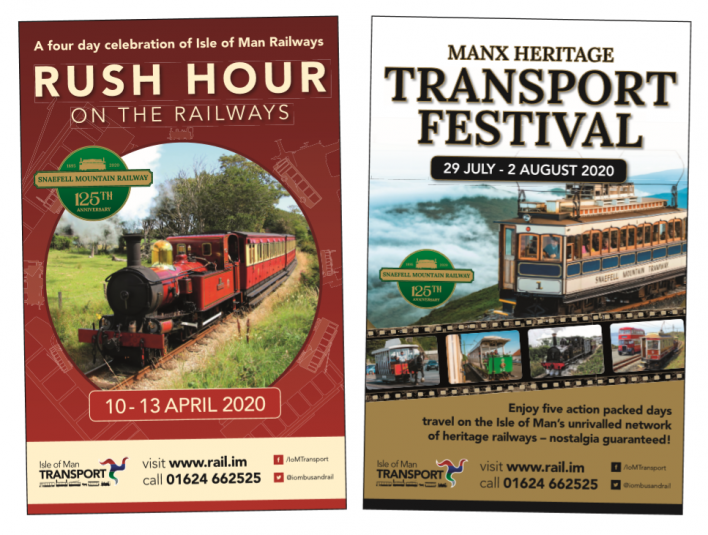 Full details can be obtained by visiting: www.rail.im