Today, the planning application for the rebuilding of the Horse Tramway's depot on Strathallan Crescent at Derby Castle received approval. No doubt the next stage in the process will be an application to Tynwald from the Department of Infrastructure for the necessary funding to allow the work to take place.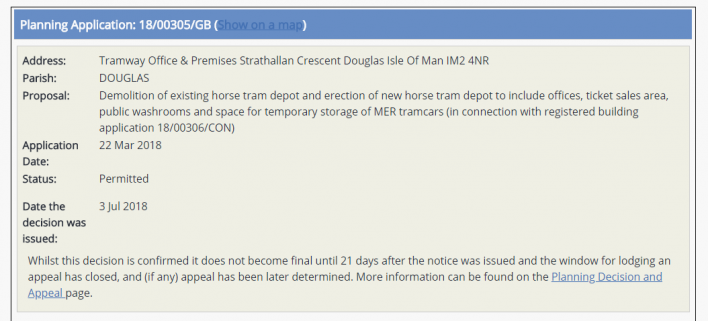 The plans submitted will allow for the demolition of the current Horse Tramway Depot on Strathallan Crescent, and its replacement with a single storey building which will resemble the original structure as built in 1896. The new building will incorporate accommodation for horse trams, office space, a tickets sales area, public toilets and perhaps most interestingly, temporary accommodation for five MER cars.
The planning application in full can be viewed at:https://services.gov.im/planningapplication/servic...