Douglas Bay Horse Trams resume tomorrow (Thursday) with the first service departing from Derby Castle at 8.40am.
Jason Moorhouse, MHK responsible for Transport Services with the Department of Infrastructure, said: 'The horse trams are an integral part of our heritage transport network. Where else in the world could you travel 34.5miles under horse power, steam and electricity on transport with an average age of 137 years?'
The Douglas Bay Horse Tram team welcome two new recruits this year - Oscar and Ethan. Both horses are three years old and updates will provided as their training progresses.
Pick up a season pass for the Horse Trams from as little as £30. It's a great Easter gift!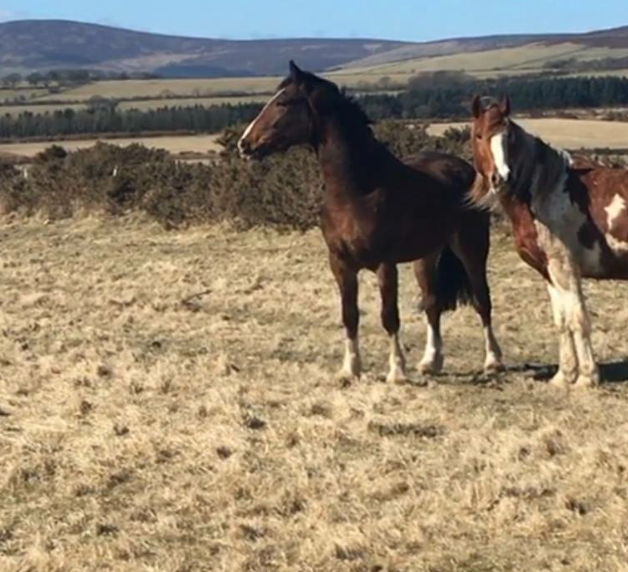 New recruits Oscar and Ethan gaining some energy in the fields before training commences.
Rush Hour On The Railways
Easter weekend will see four days of special events to be staged over all three railways – many of which can now be booked online for the first time via www.rail.im
Rush Hour on the Railways takes place 30 March to 2 April 2018 and there are events suitable for all members of the family as well as enthusiasts.
Website: www.rail.im
Facebook: IoMTransport
Twitter: @iombusandrail