DOI looking at 'modest scheme reports Manx Radio.
"The Department of Infrastructure is committed to releasing the bus station site in Ramsey for the development of social housing.
That's according to Infrastructure Minister Ray Harmer.
During this morning's (14 Feb) sitting of the House of Keys, he gave members an update on the future of the existing bus station, and the proposed Ramsey Transport Interchange.
Mr Harmer says his department is considering a more modest scheme than previously proposed, and will work closely with local stakeholders on future plans.
The Minister says moving the station elsewhere is the preferred option."
Click HERE to hear the clip.
Meanwhile, presumably to clear the way for whatever plans might be in the pipeline for the MER's northern terminal, both the historic 1903 built Goods Shed and separate Car Shed which was located south of Parsonage Road crossing, were razed to the ground as 2016 drew to a close.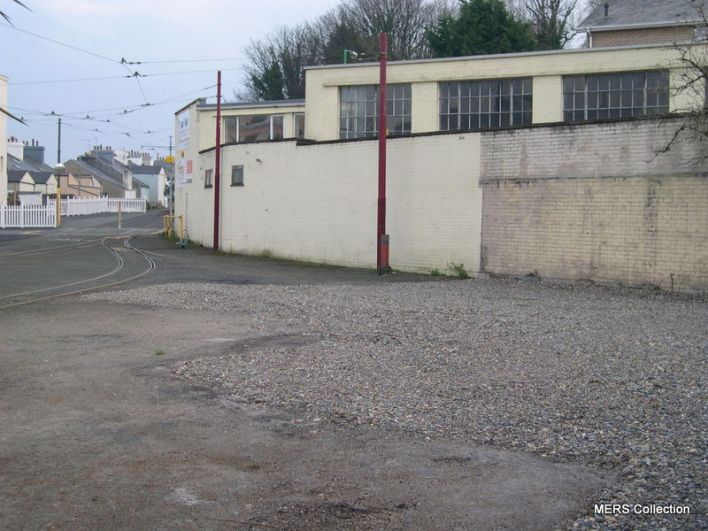 The site of the former Ramsey MER Goods Shed.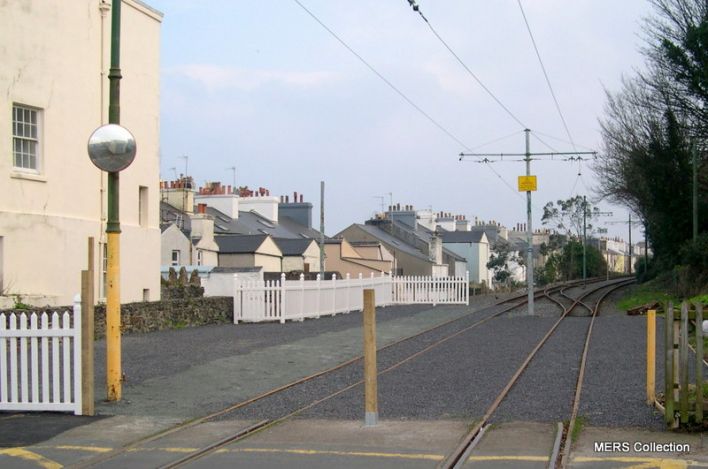 The area formerly occupied by the car shed's head-shunt has been surfaced and provided with white plastic 'picket' type fencing, it would seem that that this area will act as a loading/unloading point for at least the coming season. What might be in store for the MER's traditional station remains unclear at the moment. The following views were taken on the 14th February from Parsonage Road crossing, the wooden car shed which was a significant Ramsey landmark for 118 years is notable by its absence.